COMMUNICATION
In developing its activity, TeSoM focuses on the importance of technical communication in providing accessible information allowing consumers to use products in a safe, easy and appropriate manner, as recognised by the "European Council Resolution" dated 17th December 1998.
Every company feels the need, now more than ever, to participate in the process of globalisation and internationalisation, which has become essential for those wishing to maintain a good position in the market and imposes strict rules for those wishing to work within a quality system.
That is why the communication process has acquired such a central role today, not only in terms of relations with foreign countries, but also in terms of in-house company policies imposing strategies aimed at turning communication into a high-quality product, capable of representing, amongst other things, an essential competitive factor that, if well oriented, can improve and increase the visibility of any enterprise, large or small.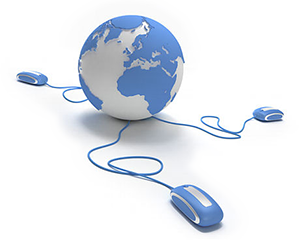 The role communication plays in the current global market is so important that it has given rise to new professional roles.
To achieve results of a certain importance, and above all long lasting, highly specialised skills are required of industry professionals, if possible working as a team, who interact with each other, following all stages with the greatest attention and professionalism. You can only be truly competitive when these conditions have been met.
WHAT DOES COMMUNICATION MEAN TODAY… AND HOW TO CREATE IT
The objective is to spread a message aimed at attracting attention, transform that attention into interest and that interest into a purchase, preferably repeated, in the best possible way, using the most suitable means, addressing the right targets and at the right times.
If the central focus is the content and not just the form or the image, communication must be integrated and coordinated, reliable, persuasive and convincing, and it must present you in the best possible way to generate approval, esteem and trust and … to ensure that you are chosen.